KNOW. LIKE. THRUST.
How would your life change if you got maximum credibility, notoriety, and exposure for what you know and do best?
Perfect your personal brand while growing your network, and your net worth.
Yes, it is possible to attract more opportunities while still being your genuine, authentic self. You (YES, YOU!) deserve to be free to live in your purpose and share it with others!

#KNOWLIKETHRUST is an online course and community created for rising stars, entrepreneurs, and specialists who want to find their voice and more strategically communicate their value.
Benefits of Perfecting Your Personal Brand
People connect with people. It's more important than ever to have a meaningful, memorable, monetized personal brand.

Having a personal brand helps to build trust with your audience, and position you as an authority and a thought leader in your industry.
Having a personal brand makes it easier for you to pitch and be found by media (online publications, magazines, television, radio, podcasts, etc.). The media is in constant search of experts that can share their insights with their audience.
When you have a personal brand that clearly articulates who you are, what you do, and how you help others, it makes it easier for other people and entrepreneurs to see value in connecting with you. You can leverage your personal brand to build your network, both online and offline, quickly and effectively.
Building a personal brand that positions you as the go-to expert in a specific industry or niche helps you to attract more of your ideal clients. When you're positioned as an expert, it's also easier for people to refer clients to you.
Having a strong personal brand helps justify charging premium prices for your products and services. Without a brand, you become a commodity that competes on price. And there will always be competitors that can beat your price.
Create a lasting platform
Over time, your business will evolve. You may even start multiple businesses in different industries over the course of your career. Your personal brand stays with you as you move from one venture to the next.
What experts have to say:
"A great brand starts with understanding who you are, what you stand for, understanding your marketplace, and understanding your positioning. What is the perception that you need to create in order to appeal to the target audience that you're trying to appeal to?"

– Re Perez
"To have a strong personal brand, you have to stand for something, believe in a certain way of doing things, and proudly communicate those beliefs from your platform. Brands who don't achieve this get lukewarm audience response and wonder why their audiences aren't called to action by their efforts."
– Amanda Bond
"The foundation of a strong personal brand is how well you understand your audience and the problems they face. Then you can define why you care and how you solve those problems, which is what you'll be remembered for."
– Kyle Gray
Your perfect personal brand has been inside you this whole time.
And now, it's time to see yourself in a whole new light!
Your brand is what distinguishes you from your competitors, helping to form a lasting impression in the mind of your audience and customers. Without a compelling personal brand that attracts your target audience, you may find yourself struggling to build a profitable and sustainable business.
Most people are more interested in following other people than they are in following specific companies. Therefore, building an audience for your personal brand can actually help increase exposure for you and your business.


When you sign up for #KNOWLIKETHRUST we're giving you access to our #DEFINEANDINCLINE course for FREE!
This program offers the most comprehensive tier of service and is not for the mildly motivated.
Designed for cream of the crop rising stars and entrepreneurs who desire results and are ready to invest in themselves to learn cohesive strategies to thrust their personal brand and business forward.

More than a dozen instructor lead videos and corresponding exercises that uncover the components behind the principle that runs business, with accessible strategies and tactics, inspirational content, practical exercises, and creative prompts that lead you to success.
Bonus Canva template packs to create branding boards, lead magnets, social media backgrounds and posts, and branding for your website.
Boost your credibility, grow your exposure, and reach your goals with a professional brand that's strategic, meaningful, and memorable.
This program only opens twice a year and will fill-up fast. Take advantage now.
Your Instructor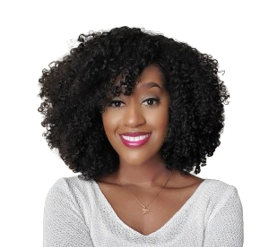 Hi, I'm Tiffany Mack! With more than 15 years of experience successfully leading recording-breaking marketing, communication, business development and branding campaigns for small start-ups and publicly traded companies, I am poised to help you accomplish your business objectives with a profitable and impactful professional presence!
Frequently Asked Questions
Who is this course for?
If you're yearning for growth, have business ideas, are tired fo the rat race, have creativity, stick-to-it-iveness, and a drive to make a profit while living your purpose - or, if you want to be sure you're building your brand on sound business principles, then this is the course for you. Working on your personal brand also meaning working on yourself. Are you ready to do the work?
What is the course like?
This is a 15-lesson course (with five short pre-work assignments) that takes complex business concepts and breaks them down into accessible, actionable steps. Every lesson begins with a video that introduces, then breaks down a new concept or strategy in a step-by-step way. Several lessons include downloadable resources and links to help guide you as you implement what you've learned.
What makes this course different?
The advice, tools, technique, and strategies I share are PROVEN in the field. If I haven't successfully tested a tactic and found success with it myself, it doesn't go in the course. I don't just give you the "what", but the "how" behind it. Unlike other courses, I give you both the techniques to use and a clear roadmap to implement them.
How long is the course?
The course is eight weeks long, with new modules coming out every week, plus a live weekly Q&A session. If life gets in the way, I've got you covered: You'll have full, unlimited access to the course for one entire year — across any and all devices you own. And if you're able to keep on schedule, you'll just get to monitezation that much faster!
What are the lessons like?
Every lesson begins with a video that introduces, then breaks down a new concept or strategy in a step-by-step way. Several lessons include downloadable resources and links to help guide you as you implement what you've learned.
What if I'm unhappy with the course?
We would never want you to be unhappy! If you have second thoughts about your purchase, be sure to contact us during the pre-work period and we will give you a full refund. Please be advised that since this is an information product and delivery of knowledge cannot be reversed, once the first module is published, we will not issue refunds.
Live Lux Group also has a course library that includes several online courses that aim to help you live in your purpose and share your value with others. If you like this course, you may want to explore our course library and see if there is a topic-specific course you should be enrolled in.