KNOW. LIKE. THRUST. MASTERCLASS
Shape your reputation as a leader and manage the expectations others have for you.
Ready to monetize your expertise by perfecting your personal brand?
Start here if you need to outline your professional leadership brand within your current role and better understand your audiences to yield and wield the influence you aim to have.
This course is closed for enrollment.

Through your professional leadership brand, you shape your reputation as a leader and manage the expectations others have for you. Get the ultimate competitive edge by first unlocking your core values and then enhancing your strengths and assets so that you authentically project your brand to the world.

You'll Learn...
Attract a tribe of followers, clients, and customers who share your beliefs, and support you and your business.
Design a signature system around your zone of genius, and the process or framework for which you're known.
Build a strong connection and deep trust with your audience using your experience and accomplishments.
To do this, we'll use my Brand Foundation Formula that follows the principle that runs business...the "Know, Like, Trust, Factor."
We're going to explore each aspect of this principle throughout this masterclass.
Working on your personal brand also means working on yourself.
Are you ready to do the work. Are you up to the challenge?
This course is closed for enrollment.
Your Instructor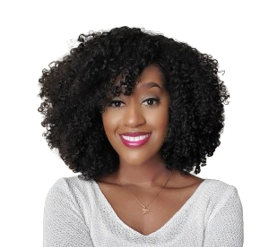 Hi, I'm Tiffany Mack! With more than 15 years of experience successfully leading recording-breaking marketing, communication, business development and branding campaigns for small start-ups and publicly traded companies, I am poised to help you accomplish your business objectives with a profitable and impactful professional presence!
Frequently Asked Questions
What if I'm just starting out?
Perfect! This class is uniquely designed to help you wherever you are in your career journey – from interns to entrepreneurs. I break down business principles and concepts into practical tasks. Even a total beginner can use the techniques I share to perfect their personal brand, as long as they do the work. If you're willing to commit to your craft, you're in the right place.
What makes this course different?
The advice, tools, technique, and strategies I share are PROVEN in the field. If I haven't successfully tested a tactic and found success with it myself, it doesn't go in the course. Second, even the best advice is worthless if you don't know how to apply it. That's why I just don't give you the "what", but the "how" behind it. Unlike other courses, I give you both the techniques to use and a clear roadmap to implement them.
Who is this masterclass for?
The #KNOWLIKETHRUST is for business professionals who are seeking to monetize their expertise by leveraging their personal brand. While you may have seen some success, you have a feeling that you, your product, or service has the potential to generate more money if more people could understand the value you bring-but you don't know how to make it happen. If you're seeking to have more credibility and start to gain the notoriety and exposure you are seeking as an industry specialist or expert, this one's for you!
Live Lux Group also has a course library that includes several online courses that aim to help you live in your purpose and share your value with others. If you like this course, you may want to explore our course library and see if there is a topic-specific course you should be enrolled in.
This course is closed for enrollment.