PROPEL
Do you deserve a raise? Get the credit you deserve, and take your career to the next level.
Asking a manager for a raise can be nerve-racking, but the truth is, there's nothing wrong with asking for a raise that reflects the hard work that you do.

Even though your manager may have data on the hard work you've been doing, you still need to present your case for why you deserve a raise and you need to be prepared to do so.
The key is to prove that you deserve a promotion and are the right person for the job. With a little planning, you can get a promotion and advance your career.


#PROPEL is an online guide featuring my three-tiered approach to help driven professionals like you prove your value, and take your career to the next level.
Most employees aren't willing to earn a promotion. If you're willing to do the work, you may have less competition than you think.
Exploring three scenarios to create your perfect pitch and quickly establish yourself as a valuable employee that deserves greater responsibilities, this guide covers:
Preparing to ask for a raise
The best times to request one
Things you should consider when positioning yourself
The right questions to ask
Negotiating with your manager
Your Instructor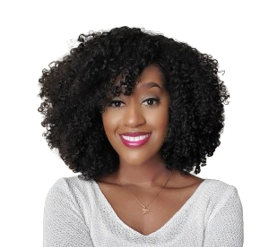 Hi, I'm Tiffany Mack! With more than 15 years of experience successfully leading recording-breaking marketing, communication, business development and branding campaigns for small start-ups and publicly traded companies, I am poised to help you accomplish your business objectives with a profitable and impactful professional presence!
Frequently Asked Questions
What makes this course different?
The advice, tools, technique, and strategies I share are PROVEN in the field. If I haven't successfully tested a tactic and found success with it myself, it doesn't go in the course. I don't just give you the "what", but the "how" behind it. Unlike other courses, I give you both the techniques to use and a clear roadmap to implement them.
What are the lessons like?
Every lesson begins with a video that introduces, then breaks down a new concept or strategy in a step-by-step way. Several lessons include downloadable resources and links to help guide you as you implement what you've learned.
Who is this course for?
Are you thinking of asking for a raise? If so, you might be feeling pretty nervous. But, properly preparing before you make your proposal for a raise can vastly increase your chances of success. If you're looking for a pay increase or even just a bit more recognition and flexibility, this is for you.
Live Lux Group also has a course library that includes several online courses that aim to help you live in your purpose and share your value with others. If you like this course, you may want to explore our course library and see if there is a topic-specific course you should be enrolled in.